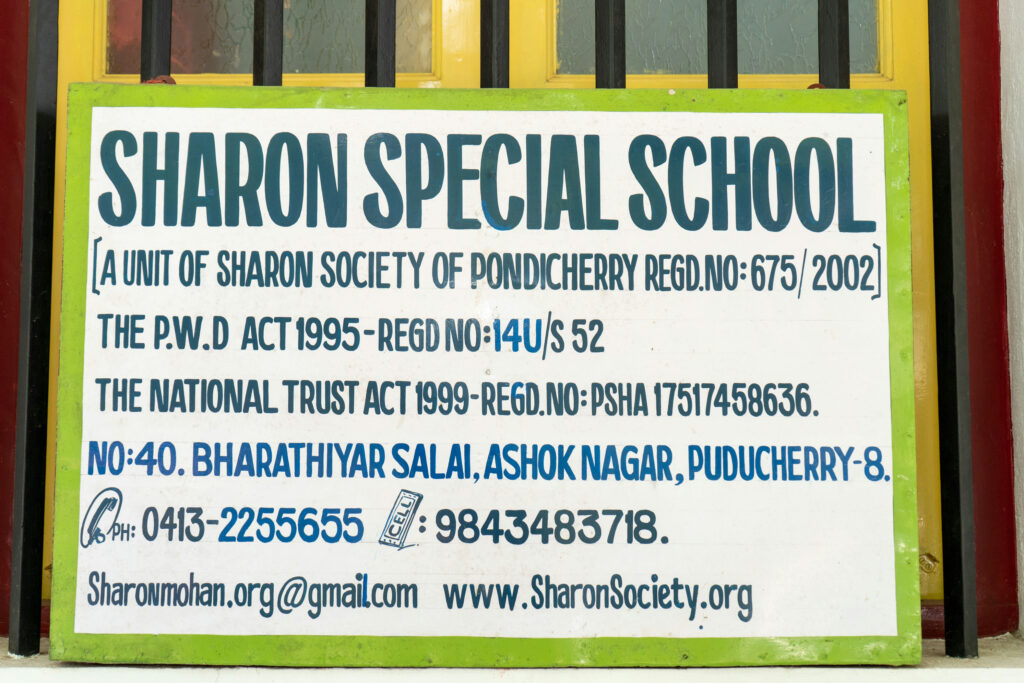 SHARON SPECIAL School was started in 2011 with few children with Intellectual and Developmental Disabili-ties (IDDs). The main objective of the Special School was to provide day care facilities and rehabilitation services to children/adults with IDDs.
In 2017, Special School recognized by Puducherry Government under PwD (Equal Opportunities, Protection of Rights, and Full Participation) Act, 1995 and later in same year by Central Government under the National Trust Act 1999.
Special School also registered under the RPwD Act 2016 vide registration no. 10 under section 51 (2) and also be-came an NGO Member for Local Level Committee, Puducherry. LLCs are constituted as per section 13 of Na-tional Trust Act 199 to appoint, monitor, and remove a Legal Guardian for PwDs in respective Districts. Recently on 3rd December 2022; Sharon Special School also received an award of by State Government of Puducherry as "Best NGO" working for the cause of differently abled people.
Available Services / facilities
Sharon Special school is engaged in creating awareness about disabilities and its related issues by celebrating Down Syndrome day, Autism Day, Cerebral Palsy Day & World Disability Day etc
CAPACITY BUILDING WORKSHOPS
 Sharon Special School, also engaged in organization of RCI's CRE programs on various topics for capacity building of rehabilitation professionals. So far 2 CRE programs were organized in association with NIEPMD, Chennai.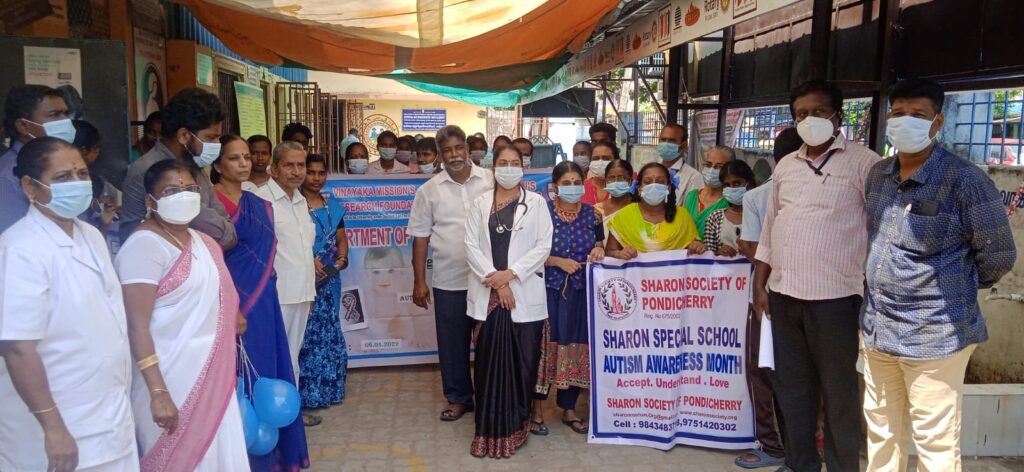 1.Stationery items – chart papers, pencils, colours, etc.
2.Therapy Equipment's
Cash & Cheque -Sharon special school
3.Monthly Therapies charges – Rs. 1500/-
4.Van Pick-up Services charges – Rs. 1000/-


Name of Account : SHARON SPECIAL SCHOOL
Account Number : 7206651959
Bank Name : INDIAN BANK
IFS Code : IDIB000S129
Branch Code : 1527
OR
Cheque in favour of "SHARON SPECIAL SCHOOL"
We Need Donations
₹1,200.00

Raised so far
₹5,000.00

Our Goal
Please Select
AMOUNT TO DONATE
All donations are tax deductable.