Mr. Mohan worked as an auto-rickshaw driver for over 25 years. One day, while riding in an auto-rickshaw, he saw a lady lying in the street in pitiful states. She resembled his mother, so he took her to his house and provided comfort. Later, he noticed that so many elderlies are living their lives on streets without any care & proper necessities. He devoted his life to these older people and started to help them by providing necessities and food items.

In 2002, Mohan registered his social work as a society called "SHARON SOCIETY OF PONDICHERRY" and started to organize several social activities in association with various non-government & government organizations. In 2008, he took a home on rent and started an old aged home called "PUSHPAGANDHI HOME FOR AGED" to accommodated 5 elderly surviving spouses.

Later, in 2011, Mr. Mohan launched a mobile rescue unit in the name of "Snehan"(which means a friend) to rescue destitute abandoned elderlies from streets, a physiotherapy unit for community elders at Kurinji Nagar, Lawspet area and an Special school called "Sharon Special School" for children & adults with Intellectual Developmental Disabilities (IDDs) to provide rehabilitation of PwIDDs. Now, Mr. Mohan is successfully executing more than 9 projects including government's projects.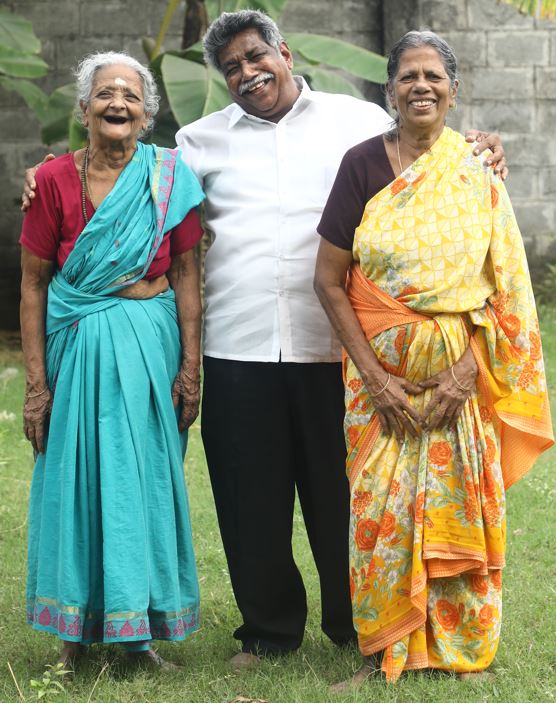 Core Values - Sharon Society
1. Registered under the Societies registration Act 1860-Reg. No.: 675/2002
2.Licensed under the Maintenance and Welfare of Parents and Senior Citizens Act, 2007
3. Registered under the National Trust Act 1999 -Reg. No.: PSHA17517458636
4. Registered under the PWD Act 1995
5. Registered under the RPwD Act 2016 vide sl. No. 10 under section 51 (2)
6. Registered under CSR Act Corporate Social Responsibility (CSR) ID: CSR00010797
7.Unique ID of NITI AAYOG (Darpan) – PY/2009/0021578
8.FCRA Registration No.: 285130115
9. Income Tax PAN Number: AAFTS7621G
10. Registered under Income Tax Act under Section 12A: AAFTS7621GE20079
11.Exemption Certificate granted under section 80G of the Act. : AAFTS7621GF20218
12. Registered under (FCRA) Foreign Contribution Regulation Act 2010
13. Registered under the Clinic Establishments Act 2010 Having TAN Registration