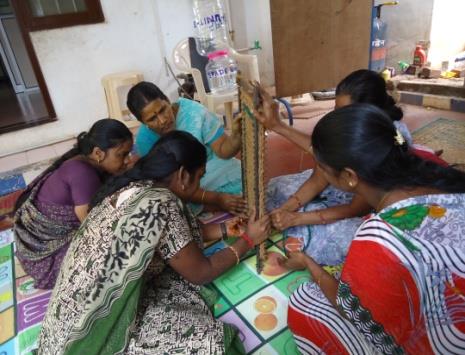 ALTERNATIVE LIVELIHOOD FOR MOTHERS OF PERSONS WITH DISABILITIES
This project was started in 2015 with onetime financial support from Right Sharing World Resources (RSWR), USA. The main objective of this project is to provide earning resources for destitute women; who are not able to manage their family needs and living low esteem.
Under the program, they were offered with vocational / handicraft trainings such as tailoring, door mats & mattresses etc. and raw material to prepare door mats and mattresses and other training programmes. So far 35 women (new & additional) have been supported of repayments and start and run their income generation activities.
Mrs. Vennila is a 43 years old lady and a mother of a daughter with Autism. At the age of 3, her daughter was diagnosed with AUTISM, at that time Vennila became hopeless and confused. Her husband an addict to Alcohol and not going a proper job. Vennila's mother was an Anganwadi worker so she used to support her financially, but that was not enough to manage family expenditure and her daughter's therapies/treatment costs.
In 2014, Vennila admitted her daughter to SHARON SPECIAL SCHOOL and started to learn about Autism. As her daughter has behavior issues she was unable to leave their daughter alone and go to work. in 2015, Sharon's Team informed her about the Livelihood project. Under the project, Vennila took training in door mat making and sales her products with Sharon Special School's exhibition. Now, She is managing her family expenditure, and Anusri's (Vennila's daughter) medical treatment cost-successful.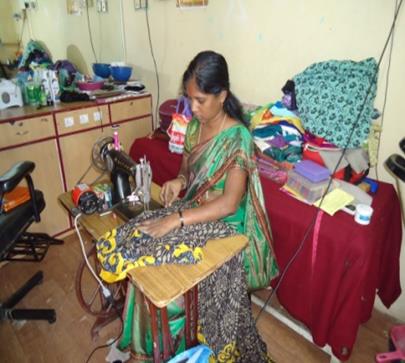 We Need Donations
₹1,200.00

Raised so far
₹5,000.00

Our Goal
Please Select
AMOUNT TO DONATE
All donations are tax deductable.